Open Call – Filling the Void
Do you want to fill the void on an empty evening at The Grey Space? Are you still in the art academy, recent graduate, emerging artist or designer and looking for a space to present? Or have a series that always wanted to see the light of day? Do you want to get feedback on your latest creation and start a conversation with an audience?
Then The Grey Space has a nice opportunity for you: show your latest work for one day at The Grey Space! Centred around the idea of being a space for fundamental creativity where radical relations emerge between people, art, digital culture, science, technology, philosophy and food, we want to open our doors to young talents and allow them to utilise a part of our space for artistic interventions.
With Filling the Void, The Grey Space wants to help stimulate The Hague's environment for young creatives and emerging artists by offering a platform for short presentations. Within these 1-day presentations, makers will take over a part of The Grey Space and can showcase their latest creations and make themselves and their work visible to a broader audience. In return we are proud that The Grey Space and the experience of our visitors is amplified by your artistic output. This open-call is open to all formats and artistic fields as long as they can be set up and built down on the same day. 
The concept is simple: We provide the space; you bring your work. Whether it is still in process or fully developed, as long as you think it is ready to meet the public. For one evening, our beloved Red Space, which is part of our café, will serve as the backdrop to present your work to the public. As the selected works will be presented in a dynamic space which functions as a cafe and hosts a variety of events, with frequenting visitors in an –at times– a noisy environment.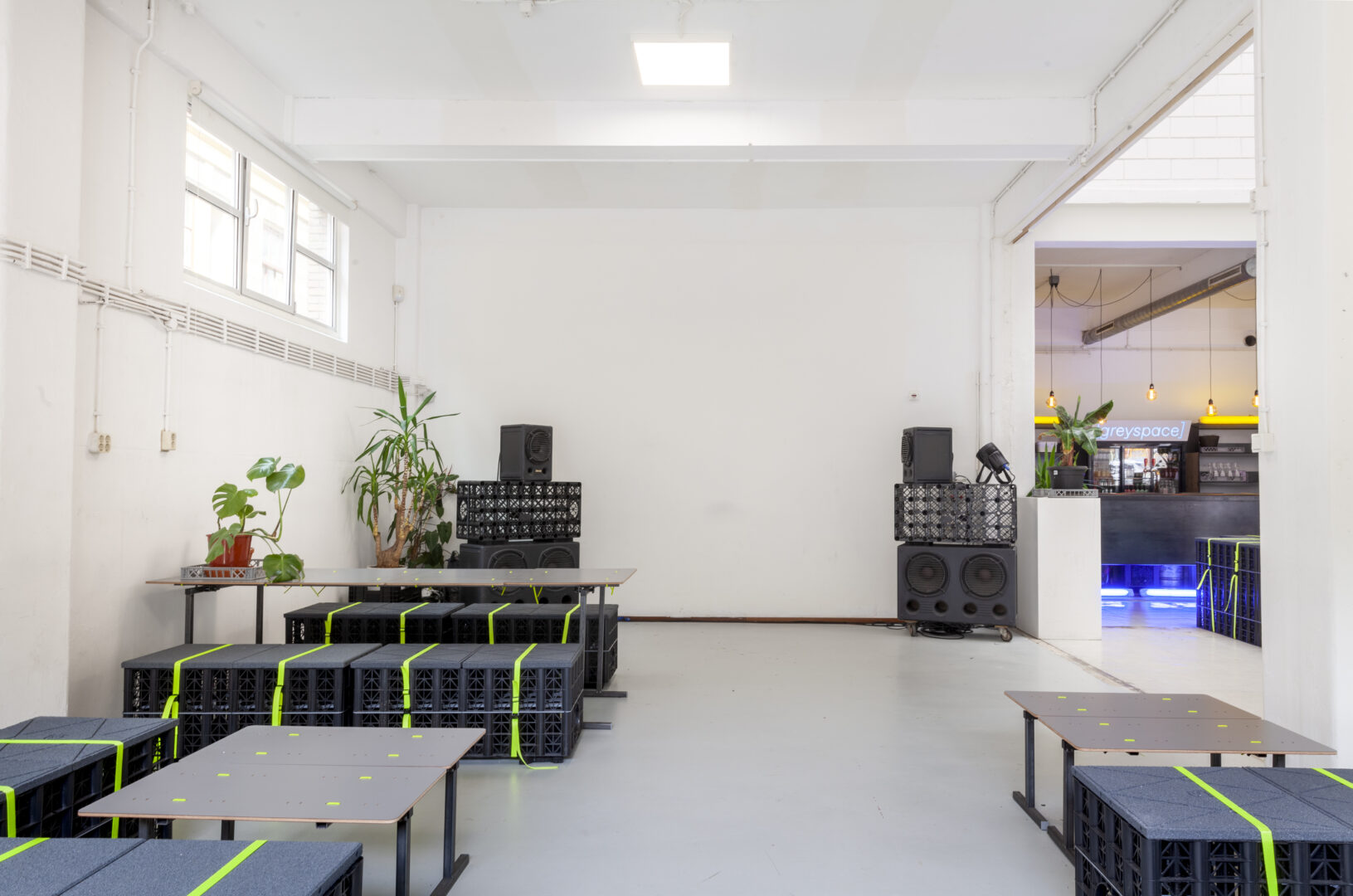 We are equipped with light, projectors, and a sound system to facilitate your work. In addition, we will provide a short technical and curatorial assistance during your presentation before and during the day. If you want to fill the void at The Grey Space, you just need to provide a short description of yourself and the work you would like to present in a maximum of 100 words each.
Filling the Void is open for contributions on an ongoing basis via te form below. Our guest curator Yannik Güldner will select works at various moments in the coming period and will be your contact person. The presentation dates vary due to the availability of the space and will be communicated after submission. If your work gets selected for a presentation, we will inform you a week prior to the evening to prepare. There is currently no reimbursement for taking part in this program.